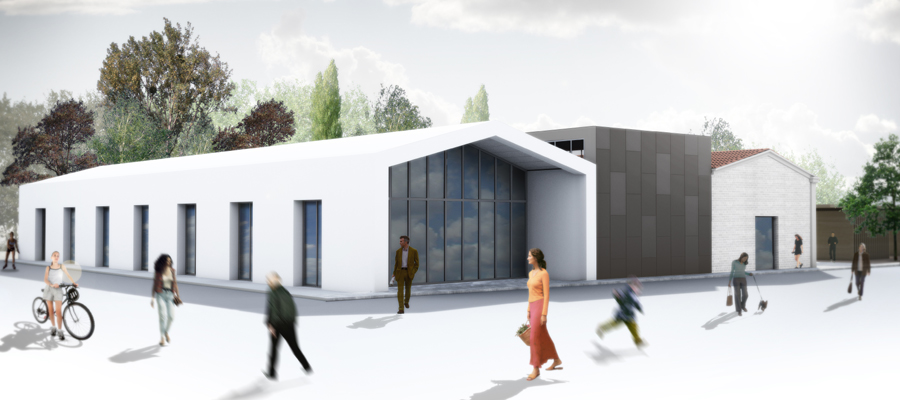 The area Staveco Masterplan, intended to host the new University of Bologna International Excellence Centre, addresses the studio PERFORMA A+U to realize a gym integrated to outdoor sport facilities, open to all city citizens. The functional brief also encompasses a parking area for the entire campus.
The proposal assumes the limited impact of the expected program as a challenge to confer it an urban dignity. This is way the reinterpretation of the original Villa Pepoli garden offers the chance to propose a "fitness trail" connecting the up south hilly site of San Michele in Bosco monumental complex to the gym, intended as its completion.
The idea to address the outdoor facilities as a "mineralized green" perfectly fits with the university Campus strategy and with the Soprintendenza requests not to exceed the existing building capacity. The serial array of its structural bays, mostly oriented north/south, is coherent with the overall design strategy.
The functional brief is assumed by distinguishing activities which requires highly specialized equipment and technical competencies from those which need flexibility and low creative investment. The former identifies design constrains to be minimized in the in between isle, to maximize degrees of freedom to accomplish user needs and future requests of transformation in the side ones.  
While the existing envelops do not present architectural quality, the interior space offers an interesting structural monumentality. This leads to project outward its rhythm and to shape bearing systems as "inhabited walls".
Coherently with the above mentioned strategy, the central isle hosts all kind of functional constrains: service activities and distribution system. To guarantee a passive environmental performance, it is transformed into a ventilation chimney, a skylight and a technical equipment room, all encompassed within a complex transversal section. The design is completed by an added portico facing south, to protect indoor spaces from summer overheating and enabling winter heat accumulation.