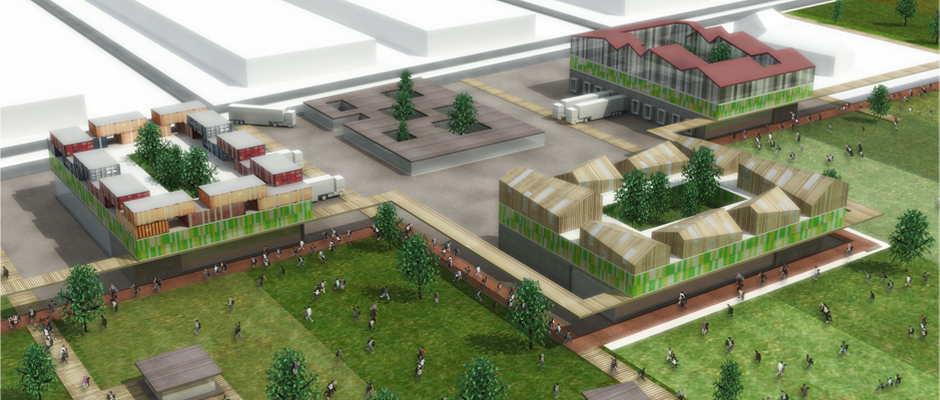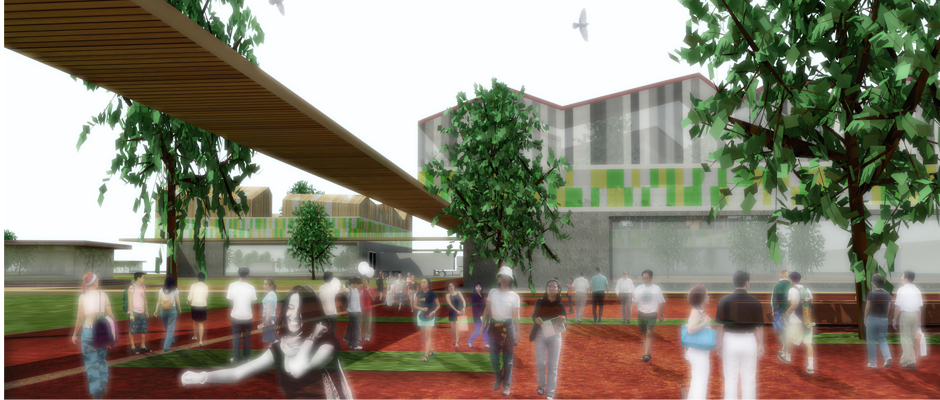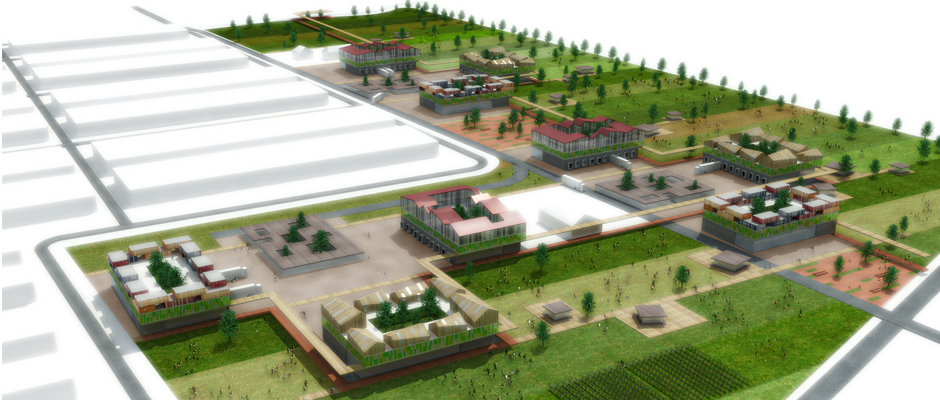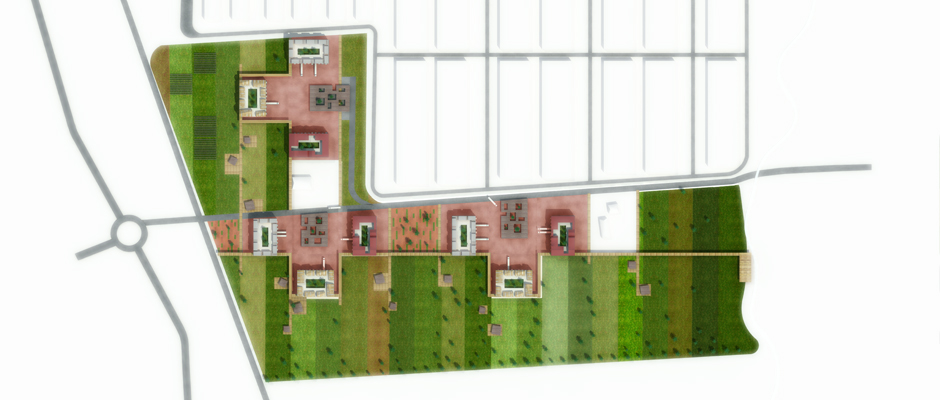 The multifunctional settlement colonizes a fragment of farmland with an inner logic coherent with the preexistences, by also seeking integration with the adjacent commercial context. The basic unit of the setting reinterprets the rural model of the "court", whose repetition organizes the territory according to an interplay between public and private areas. The block will be an integration of functions, hosting spaces for production at the ground floor, while at the upper floors are layered into sequence services, offices and special dwelling.
This functional mix guarantees the area garrison twenty-four hours a day, limiting over the day the typical feeling of dormitory like residential areas and during the night the loneliness atmosphere of factory areas.
The purpose of this settlement model is creation of a new model, the "factory park". The entire cluster can be organized functionally in progressive stages and evolve according to a close integration between industrial and natural areas. According to this new approach runs the recovery of the existing production areas named Centergross. The new arrangement allows to free up the areas that become squares, green areas, parking areas or living areas with services. Saving building land will provide increased permeability of the soil and a better mitigation by summer daylight.
The theme of sustainability and energy saving solutions is further developed making both use of passive energy buildings and of integrated system of renewable sources like solar thermal, photovoltaic's, geothermal and biomass derived from the park areas.